Warranties
When you buy a new countertop it should come with a warranty. Its important to understand what the warranty covers since they all have limitations.
There are some items which are not covered by any countertop warranties after the initial installation. They include chips, scratches and damage by heat or chemicals, damage cause by standing or sitting on the countertop or any similar damage.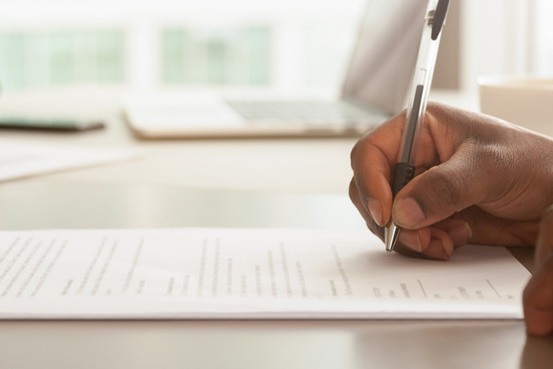 Manufacturers warranties on man made materials
Most of these products have been proven in use for very many years and claims covered by the manufacturing warranty are rare. For the most part these are trouble free products. There are many exclusions and limitations of course and we recommend you do read the warranty documents so you know exactly what is covered.
Warranties against staining on natural materials.
These cover only staining on granite and may be as long as 15 years. They depend on the proper application of a sealer either at the factory or by the fabricator or sometimes both. Warranties against staining are a great thing where available; otherwise the stone has to be resealed every six or 12 months.
The materials themselves carry no specific warranty since they are natural rather than man made.
Fabricator Warranties
This is probably the most specific warranty and the most important one for the customer. So it is important to ask what it covers. And of course what it does not cover. You can view our warranty here.
Our objective is to have any claims under our warranty so we try to do things differently from other fabricators. We adhere to the standards of the Natural Stone Institute and warranty our workmanship to meet those standards. Our Warranty is good for three years after installation.
As part of our process, every job is inspected before it leaves the shop
Then after the installation we ask you to inspect it with us to see if there is anything that looks wrong
After that although chips are not covered under the warranty, we are happy to come back if you find anything we missed. Beyond that we make a charge for chip repairs.
Most countertop problems relate to sinks and seams. We ensure the sink is supported from the cabinets and not the countertop and that it is physically supported by clips or a harness. Many fabricators only use adhesive to hold the sink in place.
To ensure seams do not fail we use a very high strength epoxy paired with pneumatic clamps to hold everything together under a great deal of pressure while it dries.
And we warranty our workmanship including sinks and seams for two years from the date of installation. That is about twice times the normal fabricators warranty.
Residential Installation Warranty
What is covered by this Warranty:
Any stone or solid surface countertops fabricated and installed by Wilbedone Inc, (dba Stone Central).
The Warranty is non transferable
This warranty is in addition to any warranty provided by the manufacturer or supplier of the countertop material.
What is the period of Coverage
This warranty remains in force for two years from the installation date
What does this warranty cover
The repair, re-installation or replacement of countertop surfaces due to defective fabrication or installation.
Seam performance
Sink Installation
Repair of any chips which become evident within the first 6 months of installation
This Warranty does not cover:
Items moved from their original position
Natural characteristics or flaws which occur in natural stone such as but not limited to: variations in color, gloss level and texture or in the case of stone products naturally occurring fissures and pits.
The use of household cleaning products not recommended by the manufacturer.or not following maintenance guidelines.
Damage due to physical abuse such as , but not limited to: excess weight, standing or sitting on countertops, impact damage, heat, fire and flame.
Staining due to chemicals such as, but not limited to: paint stain, oils, acids, metal cleaners, solvents and alkilis.
Scratches or marks on the surface of products. These are maintenance issues and detailed maintenance advice can be obtained directly form the manufacturer. There will be a charge for inspections.
Chips discovered after installation EXCEPT for any chips notified to us within 6 months of the original installation date.
This limited warranty does not cover any additional repairs or modifications required to undertake the warranty work. For example the removal of tile or cabinetry or utility connection and disconnection required.
Any damage or injury caused by the products. Wilbedone Inc gives no warranty express or implied as to the fitness or suitability of material supplied for any particular purpose. Wilbedone Inc will not be liable for any incidental, special or consequential damages.